3 Courses to Help You Share Christianity With New Believers
Written by Lydia Sellers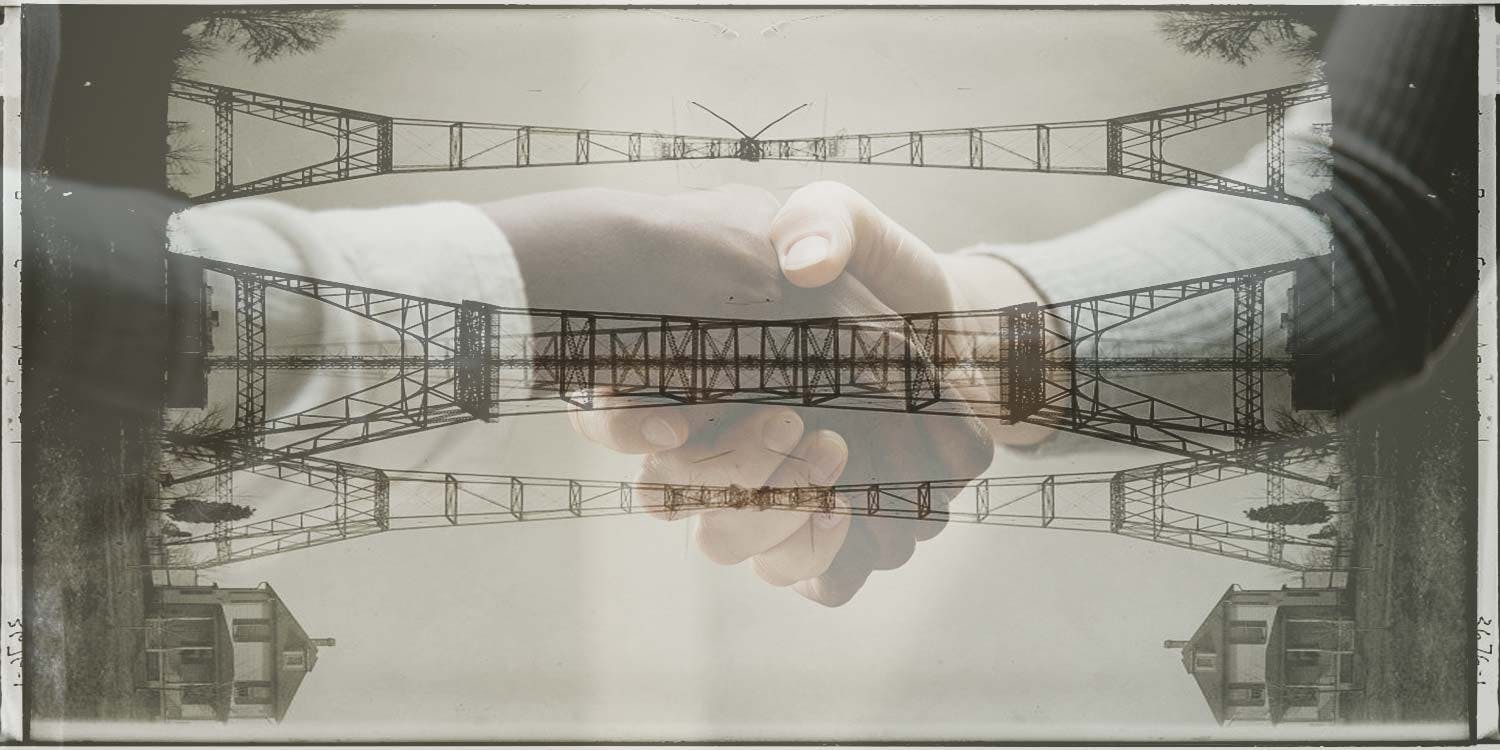 Christmas Eve services are some of the most widely attended church services each year. You've probably experienced this, and we know that interest in church certainly increases at this time each year. In 2018, Google searches for "church" were highest in March/April (Easter) and December (Christmas):
Whether out of a family obligation or as a way to embrace the season, many non-believers are more likely to visit a church on one of these days than on a non-holiday.
If you were blessed with the opportunity to share the Gospel with someone who received Christ recently during the holidays (or otherwise), here are a few courses to help them take their next step in learning about their new faith:
How to Read the Bible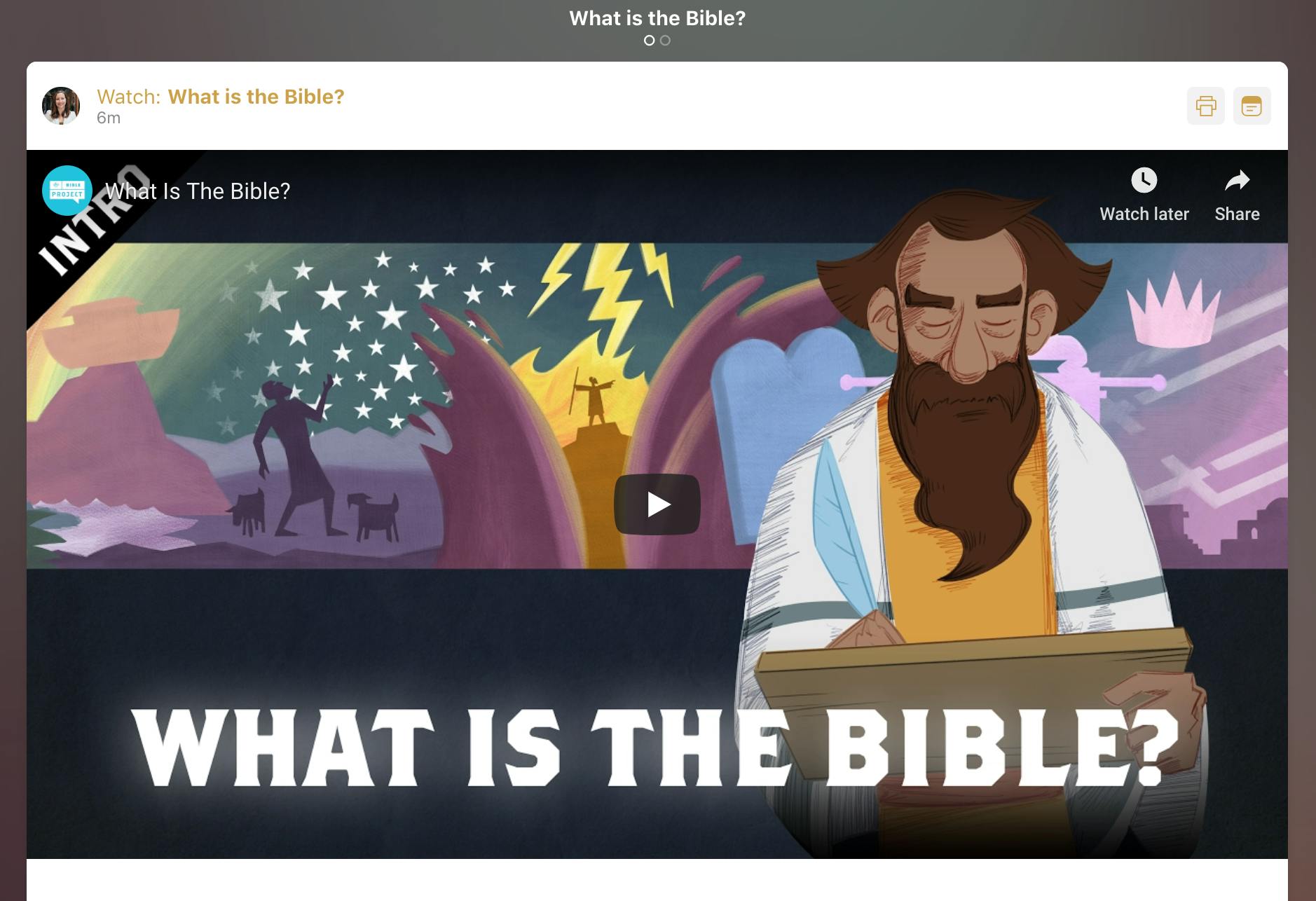 Getting up to speed on approximately 31,000 verses of Scripture can be a little intimidating. A new believer might wonder:
I want to honor God, but how do I even begin to learn who He is?
How do I know if I'm disobeying God now if I haven't read and understood all of the Bible?
How to Read the Bible is helpful for anyone who's feeling overwhelmed and unsure of where to start. This series helps new believers understand what the Bible is, and the story it tells. But, perhaps even more importantly, it teaches them how to read the Bible for themselves in light of the various literary styles that make each section of the Bible unique in its own way.
By the end of this short series, new believers will be familiar with every part of the Bible and how it uses language to communicate who God is, who we are, and the big, redemptive story that we are all living.
How to use this course: Share this with any new believers who want to learn how to read the Bible, and review the reflection questions with them to work through any areas that might still need clarification.
Length: 3 lessons, ~15 minutes each.
Price: Free
Learn more about How to Read the Bible.
The Basics of Christian Hedonism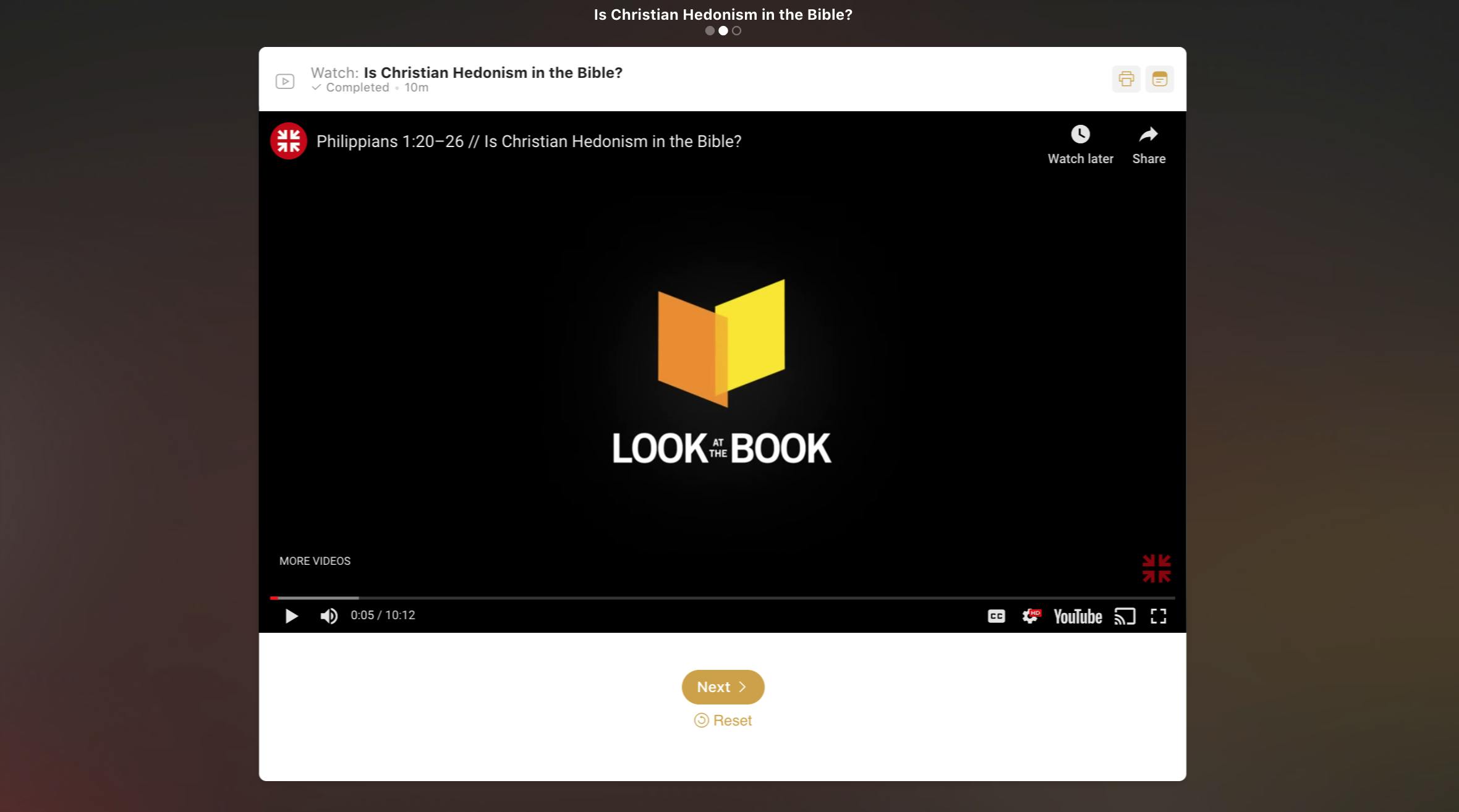 Let's face it, if someone is new to the Christian faith, they've probably experienced the negative stereotypes of religion at some point in their lifetime. They likely have questions about what God expects from them rather than what He wants forthem.
Designed around John Piper's "Look at the Book" video series, these 3 lessons walk through the biblical grounding and life-transforming effects of Christian Hedonism. This course combines Scripture reading, Pastor John's videos, and reflection and discussion questions to create an essential and effective study of the root of joy in the Christian life.
How to use this course: This course makes for a great Saturday morning Bible study. Have members take a lesson through the course of their week, then meet together over breakfast to discuss the wealth of these passages and how to apply them to life. Use reflection questions to guide in-person discussions.
Length: 3 lessons, ~15 minutes each.
Price: Free
Learn more about The Basics of Christian Hedonism.
Core Christianity 101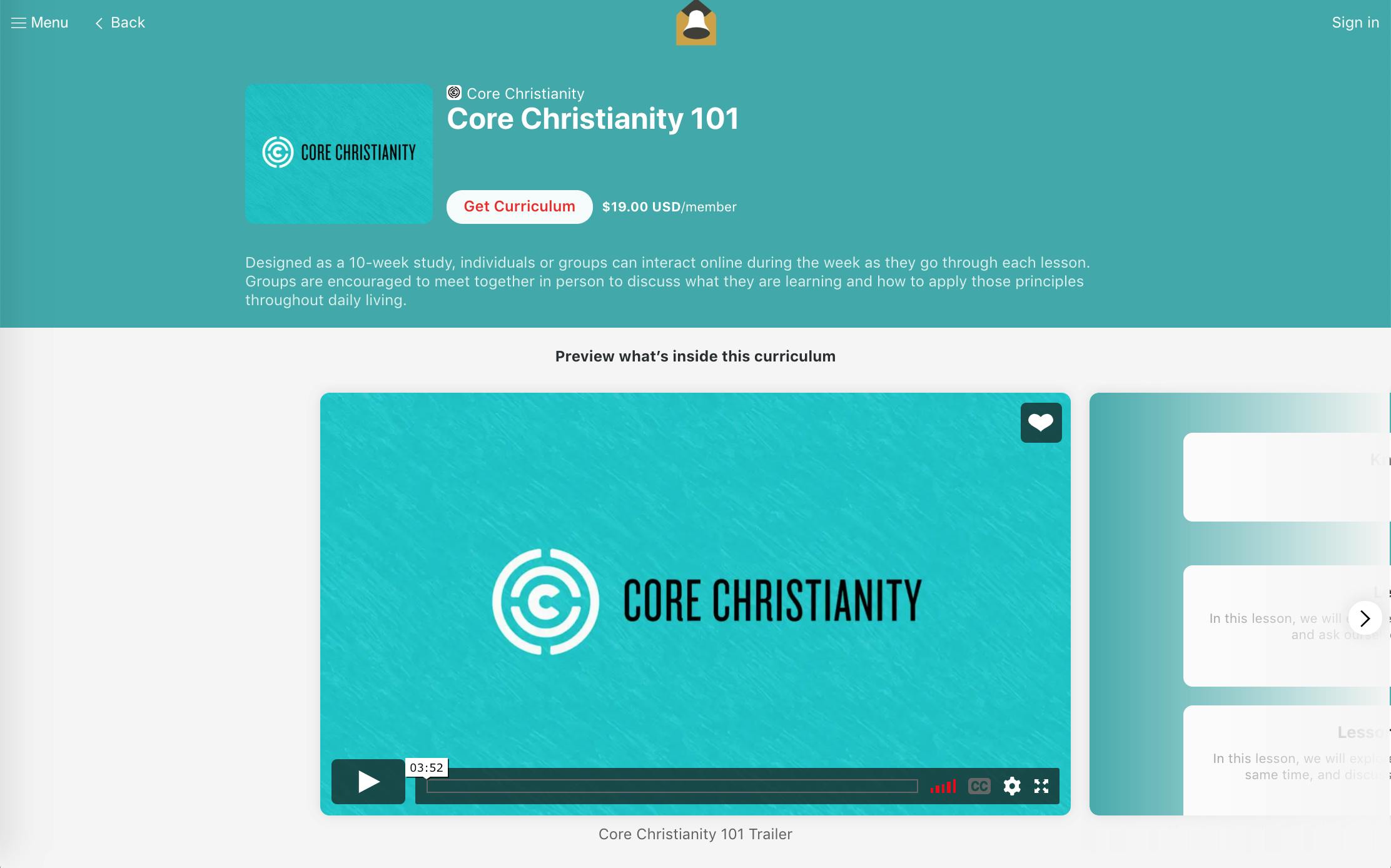 Based on Michael Horton's book Core Christianity: Finding Yourself In God's Story, this course is designed to answer fundamental questions about the Christian life.
The course covers the full sweep of the Christian story, orienting people to who Jesus is, what went wrong with the world, and the hope that Christ offers. Tim Challies notes that Horton's study is perfect for new believers and mature Christians alike.
How to use this course: Invite new Christians or skeptics for a 10-week small group study. Or equip disciple-makers in your church to use this course as an evangelism tool.
Length: 10 lessons, ~20 minutes each. Study guide attached.
Price: $19/member
Learn more about Core Christianity 101.
If you found this helpful, let us know on Facebook, Twitter, or Instagram—we'd love to hear from you! You can also email lydia@pathwright.com with questions or topic suggestions.