Public Reading of Scripture
Reading Scripture publicly is an important part of Christian tradition. Churches across the world practice this tradition almost every Sunday. This short lesson from The Bible Project connects this ancient practice with its biblical roots. In the process, we learn what we share with the broader Christian community and learn to deeply appreciate what often seems so ordinary.
How to use this course: Send this course to anyone reading Scripture publicly in your church to help them connect the practice with its true and rich meaning.
Length: One 15 minute lesson.
Price: Free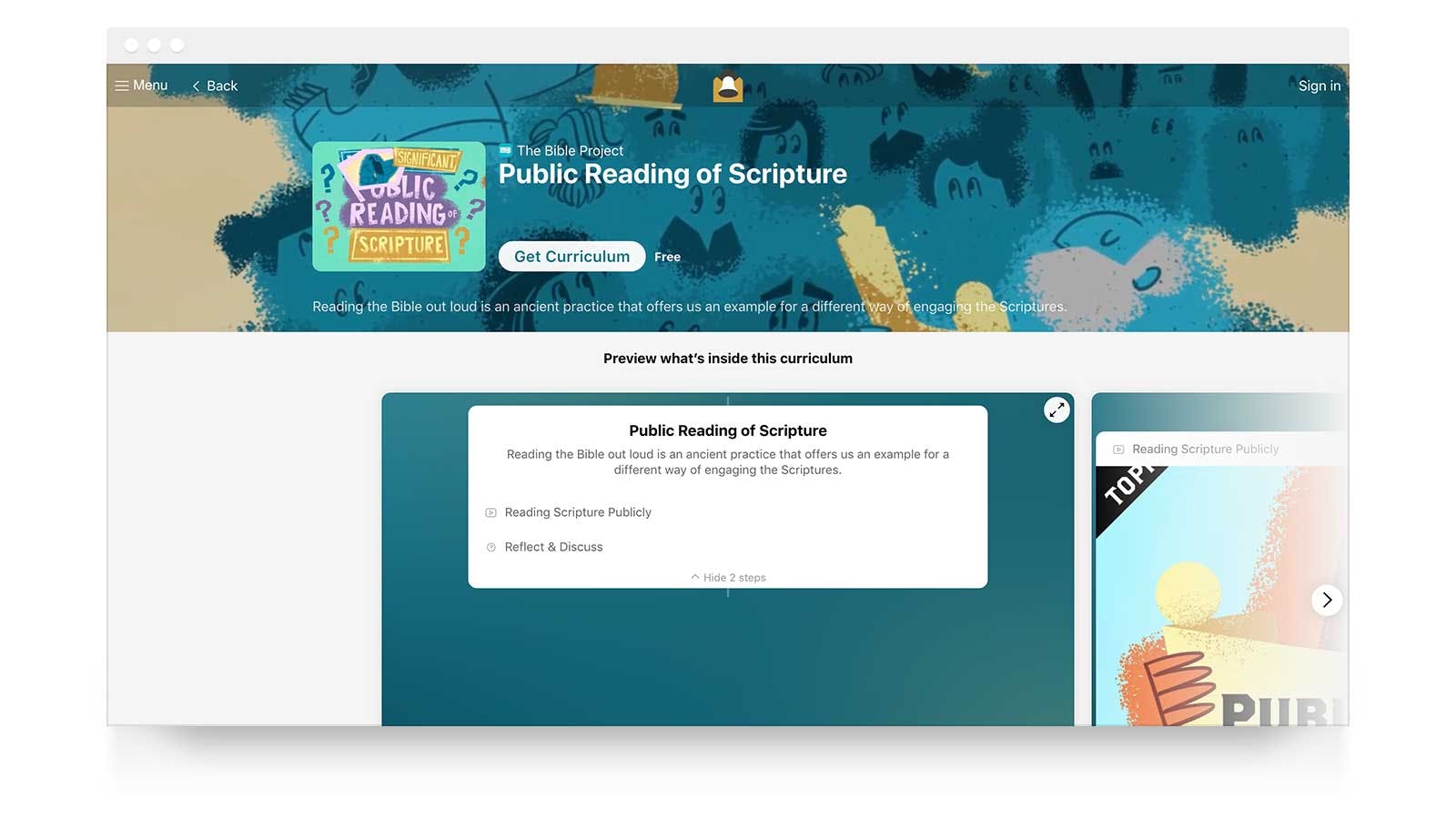 Learn more about Public Reading of Scripture.
Core Christianity 101
This course, based on Michael Horton's book Core Christianity: Finding Yourself In God's Story, is designed to answer fundamental questions about the Christian life. The course covers the full sweep of the Christian story, orienting people to who Jesus is, what went wrong with the world, and the hope that Christ offers. Tim Challies notes that Horton's study is perfect for new believers and mature Christians alike.
How to use this course: Invite new Christians or skeptics for a 10-week, small group study. Or equip disciple-makers in your church to use this course as an evangelism tool.
Length: 10 lessons, ~20 minutes each. Study guide attached.
Price: $19/member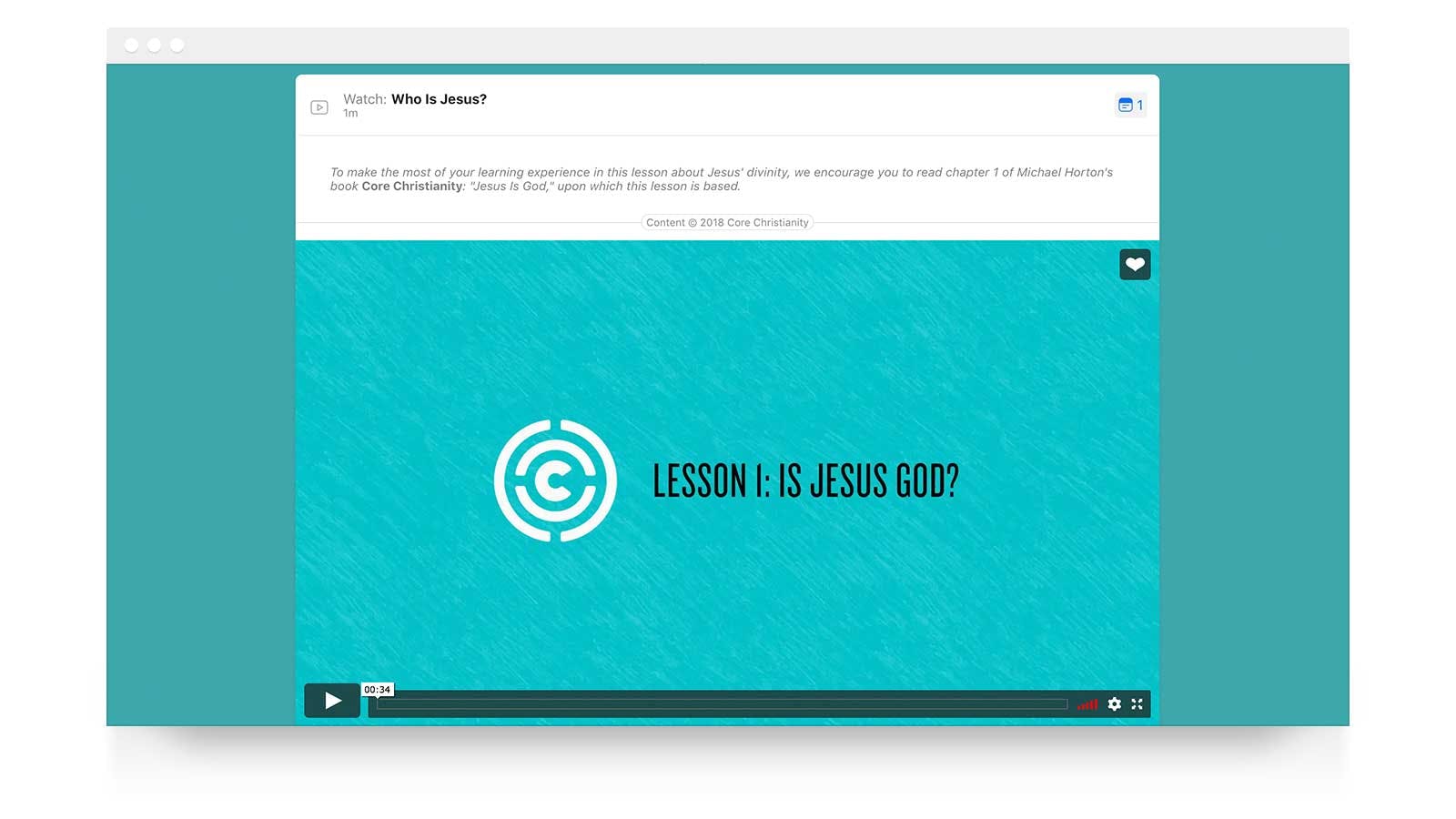 Learn more about Core Christianity 101.
The Basics of Christian Hedonism
Designed around John Piper's "Look at the Book" video series, these 3 lessons will walk you through the biblical grounding and life-transforming effects of Christian Hedonism. This course combines Scripture reading, Pastor John's videos, and reflection and discussion questions to create an essential and effective study of the root of joy in the Christian life.
How to use this course: This course makes for a great Saturday morning Bible study. Have members take a lesson through the course of their week, then meet together over breakfast to discuss the wealth of these passages and how to apply them to life. Use reflection questions to guide in-person discussions.
Length: 3 lessons, ~15 minutes each.
Price: Free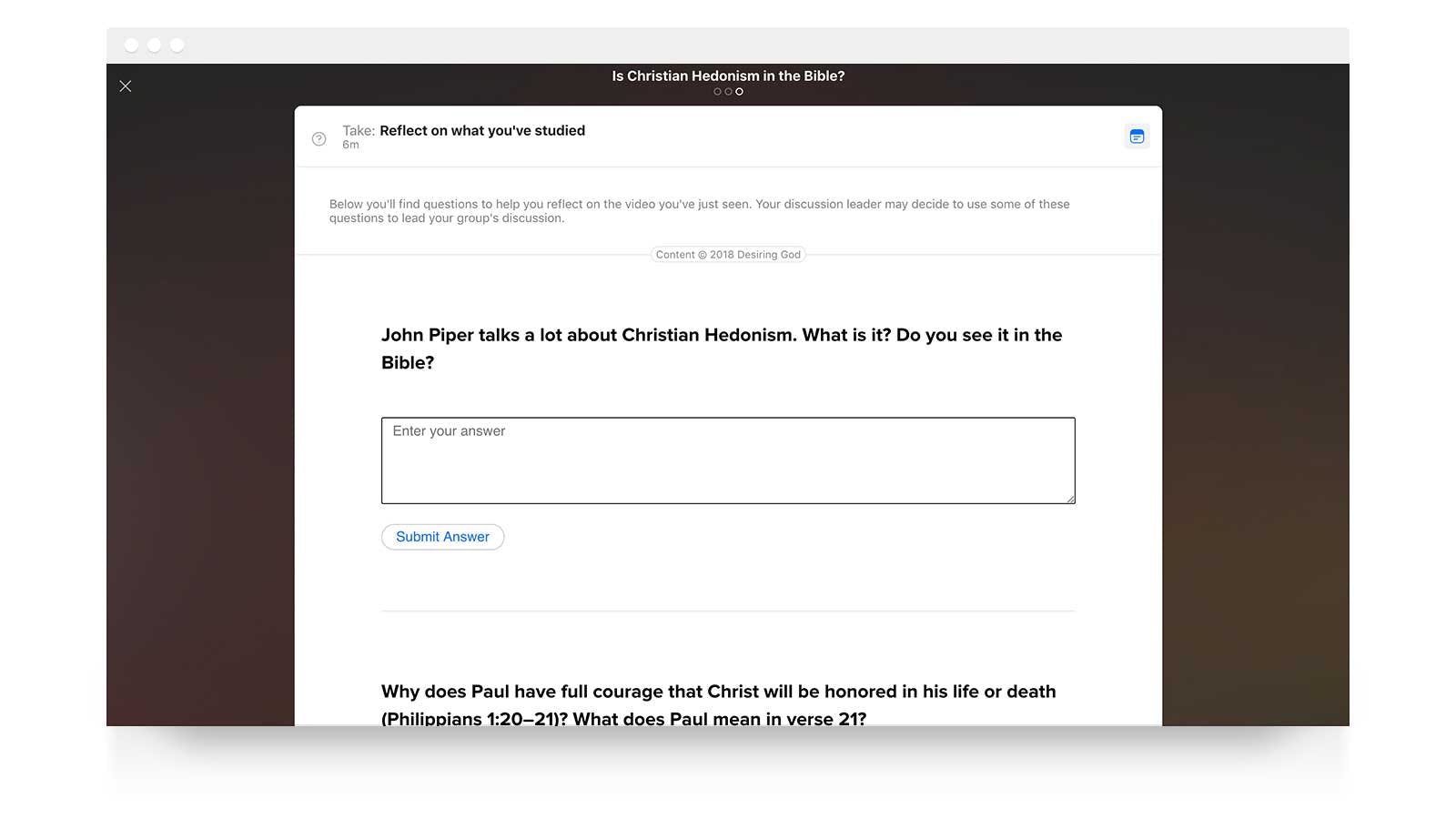 Learn more about The Basics of Christian Hedonism.
Behold Your God: Rethinking God Biblically
Behold Your God is a whirlwind tour of God's revelation of Himself in Scripture. This 12-week study, led by John Snyder, combines daily devotionals, Scripture memory, and videos to help learners find God's glory. The work of believers such as Amy Carmichael, Jonathan Edwards, A.W. Tozer, and Martyn Lloyd-Jones frame each week's exploration.
How to use this course: This theologically rigorous course is perfect for those ready to commit to a deep exploration of their faith. Use this course as the building blocks of a 12-week Sunday School class or as a special, seasonal small group class.
Length: 12 lessons packed with daily devotionals and an hour long lecture. A leader's guide with discussion questions is attached to help teachers prepare for each session.
Price: $29/member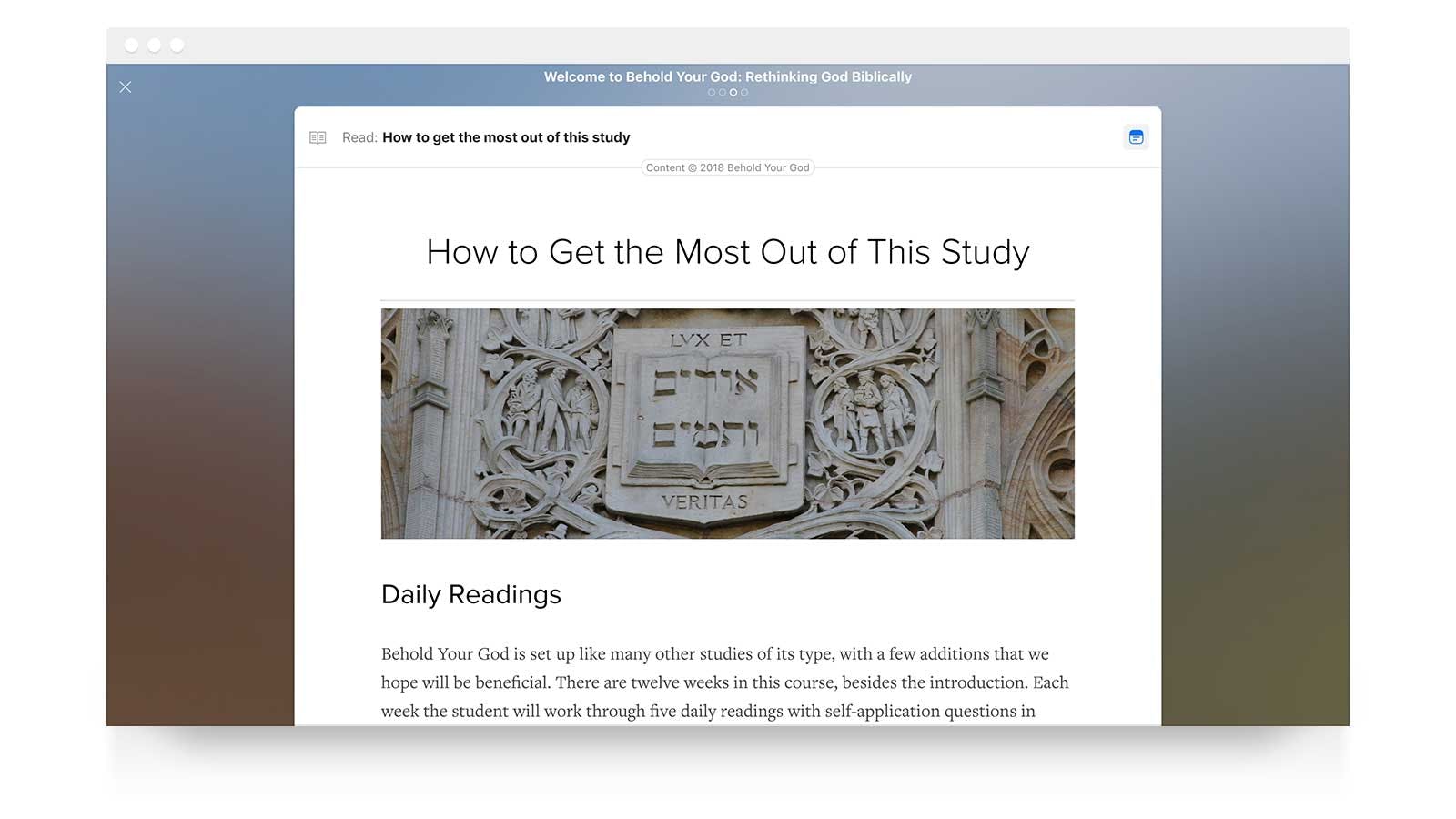 Learn more about Behold Your God: Rethinking God Biblically.